Mint Ventures is a women-led angel investment group offering a fresh approach by making angel investment more accessible to women from all different business backgorunds. We are purpose led and invest in products and services that meet the needs and interests of women with a social, ethical or environmental purpose. 
Through educating and encouraging more women to become angel investors, we create new sources of capital for innovative businesses to grow.
Access to Finance for Women
Starting and growing your own business is hard for any entrepreneur. It's a rollercoaster journey of massive highs and lows and many years of work without any guaranteed income or success at the end. But it can be even harder for women entrepreneurs as they face additional challenges when starting and growing their businesses.
These challenges include unconscious bias, gender-based discrimination, societal expectations, juggling caring commitments and, in particular, issues in accessing finance.
Some stark statistics reinforce the particular financial challenges faced by women entrepreneurs:
Women start their businesses with 53% less capital than men do
Only 14% of all capital raised goes to women-led businesses
Women are 50% less likely to receive venture capital funding than male-led businesses
Only 2% of venture capital raised goes to women-led businesses
Yet typical positive gender characteristics of women such as advanced risk awareness make women excellent leaders and investors. Despite starting their businesses with less capital than men (and being less likely men to seek angel investment), on a like-for-like basis women-owned businesses perform just as good – if not better – than male-led businesses.
And the very same positive gender characteristics make women insightful, thoughtful, considerate and savvy investors! By 2025 women will hold 60% of the UK's wealth, yet only 14% of business angel investors in the UK are women. More women business angels investing in women-owned businesses plays an absolutely crucial role in realising the significant economic opportunities available to all and in our society ultimately benefiting from a more gender balanced economy.
Guided by a proven philosophy that inclusivity is an essential element of innovation, at Mint Ventures we understand the power of women in entrepreneurial teams and use it as an advantage in selecting investment opportunities.
We work to closely align interests of both investors and entrepreneurs at all stages of the investment process. We understand that some women prefer a different approach to presenting their businesses for investment and work with companies to develop the best approach for them. Please click here for our investment thesis.
Mint Ventures collaborates with other angel groups and syndicates in Scotland and beyond to co-invest and diversify their own membership.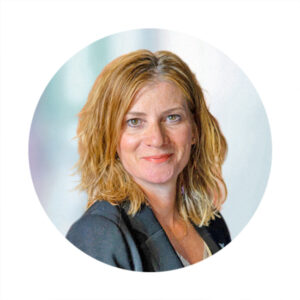 Gillian Fleming
CEO & Director
Gillian Fleming has worked in the start-up ecosystem for 20 years nurturing and advising successful science and technology start-ups to build teams, develop commercial strategy, raise investment and set sail. As well as being an angel investor herself Gillian also has significant venture capital investment expertise with Kero Development partners.
Start-Up Board expertise includes advising, mentoring and NED covering sectors from engineering to digital AI and marketplace companies.
Gillian leads the strategy for commercial and operational development for Mint Ventures, develops the pipeline of investable opportunities, expanding the network and develops strategic partnerships.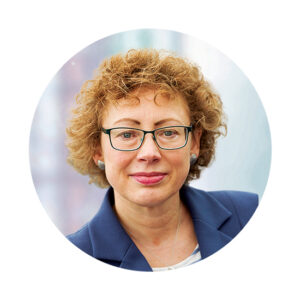 Mary Jane Brouwers 
Strategic Advisor
Mary Jane Brouwers has worked in equity investments for over 20 years, focusing on angel investment-backed early-stage businesses for the last 10. She has worked closely with businesses as a non-executive director, provided consultancy for a range of different investors and drunk lots of cups of coffee while building an invaluable network of contacts. Mary Jane is a director of GU Holdings Limited, a trustee of Museums Galleries Scotland and a member of Changing the Chemistry.
Mary Jane manages the investment process for Mint Ventures and works with entrepreneurs and their businesses to ensure that they get the right support at the right time.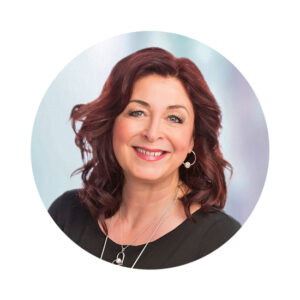 Lynne Cadenhead 
Strategic Advisor
Lynne Cadenhead has a background in life sciences, marketing and investment and has worked with start-up companies for over 25 years in a variety of roles, including investor, director and adviser. As an entrepreneur herself, she has founded and invested in a number of companies.
Lynne is Chair of Women's Enterprise Scotland, a Visiting Professor in Governance and Enterprise at Edinburgh Napier University, an Ambassador and Presenter for Women on Boards and CEO of Immaculate Drinks Ltd.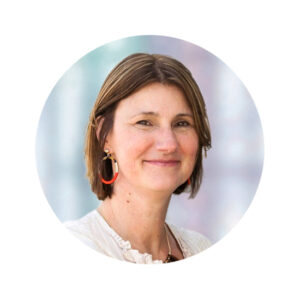 Carolyn Currie 
Director
Carolyn Currie has enjoyed a wide-ranging banking career, working with many businesses from small start-ups to larger companies. As the first woman to be Head of Business Lending at Royal Bank of Scotland, she managed the multi-billion-pound lending book and delivered new digital operating platforms.
Carrie is the current Chief Executive Officer of Women's Enterprise Scotland and has also founded a couple of businesses.